Weekly Market Analysis in 20 minutes or Less
Follow along as Two Market Veterans manage a Long Only Portfolio with Long Term Investors in mind.
Who are the Two Gray Beards?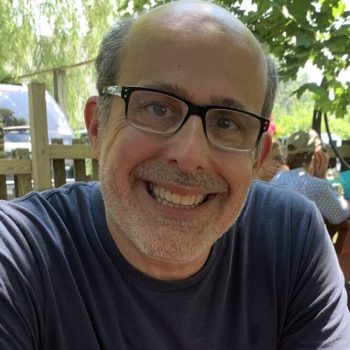 Andy Constan graduated with a degree in Bioengineering from the University of Pennsylvania in 1986. Following he spent 35 years investing and trading global equities, spending 17 years at Salomon Brothers. Following he started honing his Macroeconomic Knowledge in 2010 working at Bridgewater Associates and Brevan Howard. Since then he has worked on growing Damped Spring Advisors.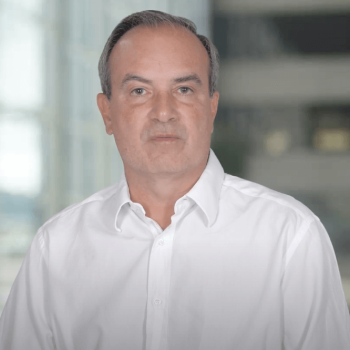 Nick Givanovic graduated with a degree in Economics from Cambridge University in 1983 and worked as a bond trader at J.P. Morgan and Salomon Brothers. Subsequently he started his own hedge fund in 1993. After retiring from actively managing money for institutions in 2000, he has been investing, trading, and protecting his own assets and living mostly in the Bahamas.
Importantly together 2 Gray Beards have over 75 years of market experience and we have survived and profited from everything the markets have thrown at us over that time. In addition, we have Gray Beards to show for it, as honorable battle scars.
Furthermore if you have an equity and bond portfolio, which is either managed by a mainstream asset manager but self-directed to any extent, we will show you how we think about markets and how we reach our decisions about adding or reducing risk in our portfolios and most importantly, WHY and WHEN. 
You have an investment account with a wealth manager in the high 6 figures to high 7 figures. It should be noted this is the most underserved category: highest relative fees and worst timely advice. 
You are just too small for your broker to devote much time to you or your portfolio. Undoubtedly, you are saving for a comfortable retirement. Maybe you are already retired. Importantly, you pay high fees to your broker for their service, yet you see that their advice regularly underperforms the markets on the upside, while the volatility of your returns on the downside is never minimized during difficult market conditions, as you would wish and were promised when you opened your account. 
Nevertheless you feel you need a second opinion about the investment decisions that are made for you. You do not wish to trade every day or even week, but you wish to be kept abreast of market conditions and you definitely wish to be told when your hard-earned money is at risk and WHY. 
Moreover, you are conservative in your investment philosophy, and you do not wish to take an aggressive risk, and you wish to minimize the volatility of your returns, but you are not averse to assuming reasoned risk when the opportunity arises. Apart from this you are investing for the long term but that does not mean that you wish to sit on dead money for years because of bad or tardy decisions that were made for you.
We will provide you with, research to help you understand the unusual economic climate of today, education about how professional investors navigate markets, and the right questions to ask your financial advisor about your own personal situation and your investments in the context of today's landscape. We are not your financial advisor, our goal is to improve the quality of your conversations with your financial advisor to improve your investment outcomes and be taken seriously by your advisor regardless of the size of your account. You deserve value for the fees charged by your advisor and we seek to help you get that value.
Each week we will discuss:
What happened in the markets last week? Did anything happen that modified our thinking about

the appropriate asset allocation of our portfolios (beta generation)?

If so, what changes are we making and why?

What are the dangers/opportunities over the course of next week?

Are there any directional opportunities that we currently see (alpha generation)?

Do we want to overlay with options in any of our portfolios to either generate an extra return or reduce risk and volatility of return?
All of this in 20 minutes or less. Absolutely we know that time is your most precious resource and we want to waste none of it. No interminable discussions. All to the point with specific levels and orders input into a real brokerage account at IBRK, so you can follow the actual performance in real time.
Unquestionably our aim is to make this podcast your trusted "second opinion" resource. You know what your broker or wealth advisor is telling you. But is that what the market is trading on, or do you already have discounted information? Is your account keeping up with benchmark performance or do you constantly underperform? If so, follow our weekly discussions to understand the real mathematics behind the current markets.
Please watch the video below to see how we got here, our current model portfolio, and why. And how we aim to help you realize your investment aims in the future.
2 Gray Beards Memberships